Surveillance Cameras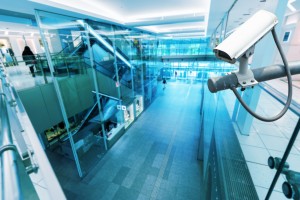 Surveillance cameras really are an excellent solution to give protection to your residence or place of business.
"HITS SECURITY SERVICES" offers an assortment of cams, ensuring there's one appropriate for each budget. Our variety runs from state of the art High Definition cameras, pan and tilt and optical zoom capabilities.
We have best in category CCTV surveillance equipment for inside or outdoor use. "HITS SECURITY SERVICES" provides an extensive variety of video surveillance techniques which can be custom designed to satisfy the exceptional requirements of your organization.
At just a portion of the price of a live guard onsite, our experienced safety specialists may safeguard your property when you are away. With several sets of eyes at work,you raise the chances of determining nefarious actions prior to any serious harm taking place.
If intruders attempt to enter your property via your yard, terrace or garden, our cameras will detect their presence, film them and notify your monitoring station of the danger and the reality of the intrusion.
"HITS SECURITY SERVICES" offers:
* Quick response
* Better security
* Added value
* Peace of mind
"HITS SECURITY SERVICES" uses high quality safety camera techniques unique to the customer's requirements. As technology progresses, we update our services. Our executive staff is always testing and executing the latest confirmed digicam technologies accessible.
With our excellent video surveillance systems, it is possible to track what is happening at your company from anywhere, at any given period - all you need is high speed access to the internet. You will get the satisfaction of knowing that no matter your location, your company will be tracked 24/7.
Contact us for more information at 0468 301 123
Contact Us
HITS SECURITY SERVICES
Oxley  QLD  4075
Call Us: 0468 301 123
http://HitsSecurity.com.au
Why Us
Hospitable
Customizable
Technology Driven
Assurance
Strength and Integrity
Agile and Adaptable
Contact Us
HITS SECURITY SERVICES
Oxley  QLD  4075
Call Us: 0468 301 123
http://HitsSecurity.com.au
Service Area
Your Local Area
The Experience You Want
The Service You Expect
The Quality You Deserve!
Call

0468 301 123

 for Free Estimate