Personal Security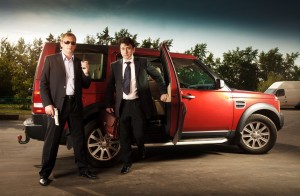 Clients in need of more than simple security, "HITS SECURITY SERVICES" are able to offer professional, personal, executive protection services.
Experienced and educated, our skilled personnel gives you the degree of protection your job requires. Our experienced and well trained security operators provide top quality executive protection services and personal security.
Our bodyguard personnel/Personal security Officers are highly competent, experienced and specialists. Many of our bodyguards are ex-armed forces and so are used to working in high security scenarios.
Our services include:
• Private Security
• Personal Bodyguards
• Security Drivers
• Escort Team
• Personal Medical Officers
• Investigation and Surveillance
• Close Protection Security
We provide a professional service whilst maintaining a personal approach throughout. All of our services may be tailored to suit your needs, as we believe that our service user and client should receive the best possible protection and service at all times.
Our personal security solutions are tailored to your business with security management and programs customized for your operational needs.
Advantages of using our services:
• Client Interview
• Threat Assessment/Investigation
• Advance Work
• Implementation of Personal Security Detail
• Periodic update of Threat Assessment while risk remains viable
We are in the business of providing our clients with the peace of mind to get on with their own business, adopting an intelligence lead approach to threat mitigation, we always provide honesty and absolute confidentiality.
In the event that you are in need of a high level of safety, then it is possible to choose from among our trained Bodyguards and close protection officers. Whether you're looking for one Bodyguard or the full close protection staff, we've got several operatives, with changing degrees of instruction.
Contact us for more information at 0468 301 123
Contact Us
HITS SECURITY SERVICES
Oxley  QLD  4075
Call Us: 0468 301 123
http://HitsSecurity.com.au
Why Us
Hospitable
Customizable
Technology Driven
Assurance
Strength and Integrity
Agile and Adaptable
Contact Us
HITS SECURITY SERVICES
Oxley  QLD  4075
Call Us: 0468 301 123
http://HitsSecurity.com.au
Service Area
Your Local Area
The Experience You Want
The Service You Expect
The Quality You Deserve!
Call

0468 301 123

 for Free Estimate