Executive Protection Services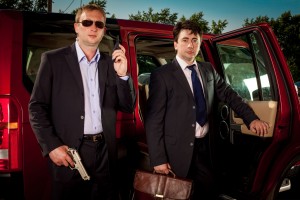 The world is a place where the need for protection has increased, personal security and executive protection helps to keep important people safe at all times.
"HITS SECURITY SERVICES" offers all degrees of safety and assistance, locally and overseas to protect celebrities, executives, high networth people and government officers, along with their loved ones and property.
Some of our services include:
• High Networth Individual and Family Protection
• Executive and VIP Protection Specialists
• Celebrity Protection Services
• Travel Accompaniment and Security
• Personal and Witness Protection Services
• Designated and Temporary Protection Teams
• Protective/Counter Surveillance
• Hostile Environment Security Teams
• Local Support Services
• Safe Transportation Services – Goods and Personnel
Our services enable exceptional choices according to personal risk degrees and privacy demands. We are able to offer high security close protection solutions or a closeness system for people who want the privacy and independence which is managed through a more discreet safety account.
We provide you with a complete spectrum of protection services, route and venue advances, family security, risk analysis, travel planning, concierge services and professional transportation to ensure that your trip is well planned, safe and enjoyable.
• Executive Protection Services
• VIP Security Services
• Employee Safety Escorts
• Protection from Sexual Predators
Our personal safety staff are experienced and typically active or retired police officers who now or formerly held security duties in their various agencies.
We offer protection for executives through quality security services, as well as providing executive protection to public figures and private individuals.
If you are interested in finding out more about our customized personal protection programs or need security for a celebrity or other visitor, feel free to contact us at 0468 301 123
Contact Us
HITS SECURITY SERVICES
Oxley  QLD  4075
Call Us: 0468 301 123
http://HitsSecurity.com.au
Why Us
Hospitable
Customizable
Technology Driven
Assurance
Strength and Integrity
Agile and Adaptable
Contact Us
HITS SECURITY SERVICES
Oxley  QLD  4075
Call Us: 0468 301 123
http://HitsSecurity.com.au
Service Area
Your Local Area
The Experience You Want
The Service You Expect
The Quality You Deserve!
Call

0468 301 123

 for Free Estimate