Emergency Security Services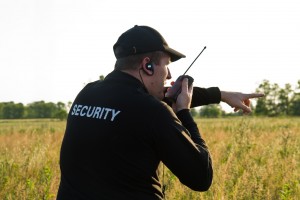 During uncertain times, protecting your business is critical.
"HITS SECURITY SERVICES" provides a broad variety of safety solutions which help fight against safety issues like burglars, vandalism and trespassers.
A dependable emergency protection support recommended by insurers.
Our services are 24/7 includes:
Alarm Response
Mobile Patrols
Guard Services
Emergency Guards
Incident Management and Reduction
The work of our guard will be to react quickly and reach your office to offer safety against potential endangering scenarios. Our state of the art facility is functional 24/7/365.
Our security personal were prepared to face many circumstances and problems, with industry specific scenarios. Our quick implementation skill is a bonus that no forward thinking asset protection professional ought to be without.
Immediate security guard response
A single point of contact for all scheduling, operations and accounting
One phone number for 24/7 access to our live dispatchers
A dedicated security communications team assigned to every customer, never an answering machine
Confirmation on all security officers on every shift
Short and long term security coverage options available
Our solutions are personalized for just about any safety desire your company might want. Whether you want one guard on -site for an individual place or several guards around the area, we are able to deploy them for you.
We've got a fleet of marked and unmarked patrol vehicles with emergency lamps. In addition, we offer protection of your properties, services, as well as your employees. Our security staff works continuously with you to build solutions for complete protection.
Our safety staff works continuously with you to build and reach options for complete protection. To find out more about our emergency security solutions, contact us today at 0468 301 123
Contact Us
HITS SECURITY SERVICES
Oxley  QLD  4075
Call Us: 0468 301 123
http://HitsSecurity.com.au
Why Us
Hospitable
Customizable
Technology Driven
Assurance
Strength and Integrity
Agile and Adaptable
Contact Us
HITS SECURITY SERVICES
Oxley  QLD  4075
Call Us: 0468 301 123
http://HitsSecurity.com.au
Service Area
Your Local Area
The Experience You Want
The Service You Expect
The Quality You Deserve!
Call

0468 301 123

 for Free Estimate