About Us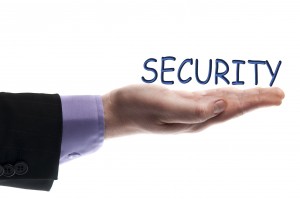 We consider that making a risk free environment empowers individuals and companies to flourish and plays a role in social and economic advancement. Through our Strength and Integrity we try to be the best, using our technology and flexibility, by constant development of our people and procedures.
Offering a complete array of security related solutions, "HITS SECURITY SERVICES" is an independently owned and insured security firm.
We are proud of our staff of highly skilled specialists consisting of, retired military army representatives, air force representatives and government authorities. We employ simply the best applicants by running some extreme pressure interviews
We approach local and regional safety from a global viewpoint. We use innumerable applications, methods and strategies that make us the sound selection it is.
Aside from the most important advantage of crime reduction, our customers, using our armed and unarmed protection solutions, understand tremendous savings annually through avoidance of thefts and property damage.
In addition to this, most industry insurance carriers give our clients significant discounts on their policies due to having implemented our comprehensive security plan.
Contact us for more information at 0468 301 123
Contact Us
HITS SECURITY SERVICES
Oxley  QLD  4075
Call Us: 0468 301 123
http://HitsSecurity.com.au
Why Us
Hospitable
Customizable
Technology Driven
Assurance
Strength and Integrity
Agile and Adaptable
Contact Us
HITS SECURITY SERVICES
Oxley  QLD  4075
Call Us: 0468 301 123
http://HitsSecurity.com.au
Service Area
Your Local Area
The Experience You Want
The Service You Expect
The Quality You Deserve!
Call

0468 301 123

 for Free Estimate