Remote Control Security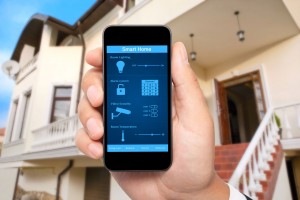 Technological breakthroughs have led to the development of wireless electronic security products and their effectiveness has been proven time and again over the years, in millions of installations.
Having remote access to your security program lets you continuously monitor your premises and confirm the security of both your family as well as your house, wherever you happen to be.
"HITS SECURITY SERVICES" offers remote security control through its state of the art technology.
* Unlock/lock doors and turn on/off remotely
* Arm/Disarm and grant access
* View live video from integrated cameras
* View active alarm and trouble conditions in the event memory log
* Customize access to functions and areas based on user's authority level as defined in the security system
* Grant temporary access or control rights to users
* Restrict control of doors and outputs to specific users
Our remote home monitoring program can also help you to save cash, since our security program allows you to control your lighting and set heating levels to improve comfort and decrease electricity consumption and unnecessary expenditures.
With numerous degrees of protection to satisfy distinct requirements, our remote control products are well suited for an extensive variety of uses like:
* Industrial controls
* Remote keyless entry
* Security
* Sporting and recreational devices
* Consumer wireless applications
Managed access control allows you to turn the management of your access control system over to our specialists; while our hosted access control solution lets you remotely control your system from any web device.
Our goal is to ensure security of individuals and premises, wherever lives and property are in danger. Contact us for more information at 0468 301 123
Contact Us
HITS SECURITY SERVICES
Oxley  QLD  4075
Call Us: 0468 301 123
http://HitsSecurity.com.au
Why Us
Hospitable
Customizable
Technology Driven
Assurance
Strength and Integrity
Agile and Adaptable
Contact Us
HITS SECURITY SERVICES
Oxley  QLD  4075
Call Us: 0468 301 123
http://HitsSecurity.com.au
Service Area
Your Local Area
The Experience You Want
The Service You Expect
The Quality You Deserve!
Call

0468 301 123

 for Free Estimate