New Construction Or Renovations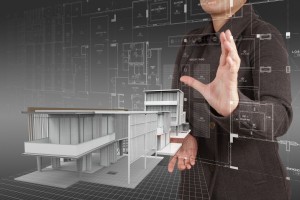 New construction is not occupied by anyone and is frequently vulnerable to attacks and vandalism. That's exactly why these structures must be protected by security as soon as construction beings.
Pre wiring will conceal all the wiring and preserve the aesthetic value of your home.
"HITS SECURITY SERVICES" protects new constructions in a number of ways.
We design and install new construction security systems that include:
* Basics to audio video systems
* Camera video surveillance
* CATV
* Access control
* Networked security
* Automation.
These techniques offer door safety for the outside of your home and inside movement recognition for the interior of the home. Trespassers will be halted in their tracks. You may rest assured that the responsibilities will be taken care of.
For even better safety, these techniques may be integrated with video surveillance. Everybody who enters may be noted, which could considerably increase the safety of your building. We provide documentation to your insurer.
We work with residential and company owners, as well as designers, engineers, contractors, etc. We will help with the design and implantation of protection systems, smoke detectors, access control systems and video surveillance techniques.
Please contact "HITS SECURITY SERVICES" at 0468 301 123. We are happy to describe all of the ways we are able to safeguard your home from theft and vandalism.
Contact Us
HITS SECURITY SERVICES
Oxley  QLD  4075
Call Us: 0468 301 123
http://HitsSecurity.com.au
Why Us
Hospitable
Customizable
Technology Driven
Assurance
Strength and Integrity
Agile and Adaptable
Contact Us
HITS SECURITY SERVICES
Oxley  QLD  4075
Call Us: 0468 301 123
http://HitsSecurity.com.au
Service Area
Your Local Area
The Experience You Want
The Service You Expect
The Quality You Deserve!
Call

0468 301 123

 for Free Estimate