Monitoring Systems Or Alarm Monitoring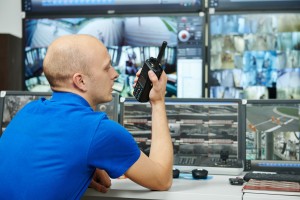 Tired of paying too much for monitoring?
Our intruder alarm monitoring methods are user friendly and personnel friendly, while supplying the industry's most powerful detection. Our certified technicians design and install safety/attack techniques, custom built for the facility's needs. This assures a fast and easy integration in your day to day functions.
"HITS SECURITY SERVICES" offers a wide range of reliable and cost effective home alarm packages to protect your property from intruders.
Some of our intrusion monitoring services include:
Monitoring alarms and dispatch personnel
"Trap type" detection
Identifiable zone monitoring
Code maintenance and control
Low battery/ power failure monitoring
Arming/Disarming reports
Manage systems and alarms via web or Smartphone
Communication failure monitoring
 Whether it is a motion detector, smoke alarm, medical alert or panic switch that has been triggered, our Security staff is definitely there. Having tracked smoke detectors in the security system indicates our security personnel greatly helps in keeping you safe from fire emergencies when you're at home and maintaining the safety of your premises, properties and family- when you're not present.
We can monitor for:
Burglary
Fire
Medical emergencies
Water damage
And more
Professional installation by our skilled staff, coupled with around the clock monitoring by our Alarm Response Center, give you peace of mind that you can't find on the shelf in a store.
There's no better choice for security companies with as much experience and dedication to you and your security monitoring and alarm monitoring than our team.
Contact us for more information at 0468 301 123
Contact Us
HITS SECURITY SERVICES
Oxley  QLD  4075
Call Us: 0468 301 123
http://HitsSecurity.com.au
Why Us
Hospitable
Customizable
Technology Driven
Assurance
Strength and Integrity
Agile and Adaptable
Contact Us
HITS SECURITY SERVICES
Oxley  QLD  4075
Call Us: 0468 301 123
http://HitsSecurity.com.au
Service Area
Your Local Area
The Experience You Want
The Service You Expect
The Quality You Deserve!
Call

0468 301 123

 for Free Estimate