Home Or Residential Security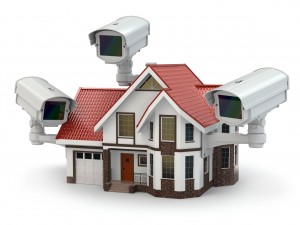 Security is essential to everybody regardless of whether you are living in an independent house, condominium or are leasing an apartment.
When it comes to home security, the most important thing is protecting your family. Today's Safety techniques tend to be more sophisticated and much more powerful than ever before, as well as cost effective for the everyday homeowner.
At "HITS SECURITY SERVICES", our experts listen to your needs, assess your home, then create the right security plan for your lifestyle and budget.
The security solutions we offer include:
Burglar, fire and carbon monoxide alarms monitoring
Video surveillance
Mobile solutions
Energy management
Personal emergency response
Monitoring environmental hazards
Residential technologies
Our safety methods protect your most precious assets. We care about your security and safety. This is exactly the reason we keep a policy of customized consulting and onsite evaluation.
By looking carefully at your personal requirements, as well as the physical structure of your house, we are able to recommend an excellent security system personalized for your specific safety requirements - one which is best suited for you.
User friendly keypad control
Door and window sensors
Glass break sensors
Smoke sensors
Motion and body heat sensors
Carbon monoxide sensors
Water sensors
High/low temperature sensors
We personalize our way of approach to your specific requirements and life style. Professionally installed and expertly tracked, our methods are backed up with complete guarantees as well as the most effective client support on the market.
Safety is long term and it is only as good as the firm that supports it. Each home security system installed by us includes a warranty that covers the repair of your security system provided that you have chosen to be covered by us.
Contact us for more information at 0468 301 123
Contact Us
HITS SECURITY SERVICES
Oxley  QLD  4075
Call Us: 0468 301 123
http://HitsSecurity.com.au
Why Us
Hospitable
Customizable
Technology Driven
Assurance
Strength and Integrity
Agile and Adaptable
Contact Us
HITS SECURITY SERVICES
Oxley  QLD  4075
Call Us: 0468 301 123
http://HitsSecurity.com.au
Service Area
Your Local Area
The Experience You Want
The Service You Expect
The Quality You Deserve!
Call

0468 301 123

 for Free Estimate